Resource details
The worth of water: Technical briefs on health, water and sanitation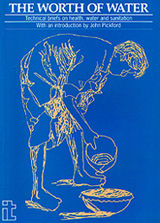 Author(s): Pickford, John
Publisher:
Intermediate Technology Publications
Place of publication:
London
Year:
1991

Collection(s): Water and sanitation resources | WEDC Bookshop
Price: £16.95
ISBN: 9781853390692

The Worth of Water published by Intermediate Technology Publications has 32 sections, each a reprint of a technical brief that has appeared in the international journal of appropriate technologies for water supply and sanitation Waterlines. They provide simple guidance for fieldworkers on a variety of topics. Most were written and prepared by WEDC staff. See also: Running Water.
Keywords:
Appropriate technology | Health education | Instructional aids | Water supply and sanitation